Technology
Rock-solid, proven and scalable
Our technology is proven, running in over 800 financial institutions worldwide and backed by an extensive developer network. It is built for enterprise-grade performance, capable of handling large volumes, and ready for continuous innovation to meet the requirements of tomorrow. 

>5,500
transactions
processed per
second

+1200
financial institutions
running on our
software

100%
automation of
processes requiring
manual labor

Unparalleled processing power
By leveraging the best technologies available, we've created a reliable, high-performance core. Fast transaction and analytical processing bring real-time analysis on transaction data. This gives you a 360-degree view of your business in real-time. 
Composable software
Our software adapts to your vision. Plug and play with standard modules or combine different elements to meet your particular needs. However you choose to build, it means faster time to market, reduced development costs, and lower total cost of ownership. 
Deploy your way
Deploy on premise or in the cloud. Our software works seamlessly across different deployment models, ensuring the smooth flow of data and providing a single model for reconciliation and reporting. 

Open core ecosystem
Seamlessly integrate with our large partner ecosystem of fintechs and solution providers through our extensive collection of APIs, offering many ready connections. 


Lower total cost of ownership
Our library of ready-to-run solutions makes innovation faster and more cost-effective. You can speed up time to revenue while keeping IT overhead low. 


Broad set of capabilities
Our portfolio encompasses banking, insurance, finance and ESG solutions – served flexibly on the cloud – giving you everything you need to drive innovation. 


Global developer network
Our global network encompasses hundreds of developers who can run, build and tailor our software to your exact needs. 


In-memory database
With a lean in-memory database foundation, our software can dynamically convert transactional data into insights, so you can build real-time, hyper-personalized financial services. 


Extensible framework
Quickly implement new features and products, without restructuring your underlying architecture. 


End-to-end integration
Our product suite covers a range of pre-integrated solutions from front to back-end. Connect with ease vertically and horizontally to streamline workflows and increase efficiency.


Best practice

templates
We have an extensive library of optimized industry templates that can be customized to meet your specific needs. And if we don't have the solution you need, we'll create it together. 


Future-fit architecture
We build solutions that are highly scalable, resilient and can leverage the benefits of the cloud. Our offering employs continuous delivery and is constantly updated to incorporate the latest innovations. It evolves alongside your business, scaling up to meet the challenges of today and tomorrow.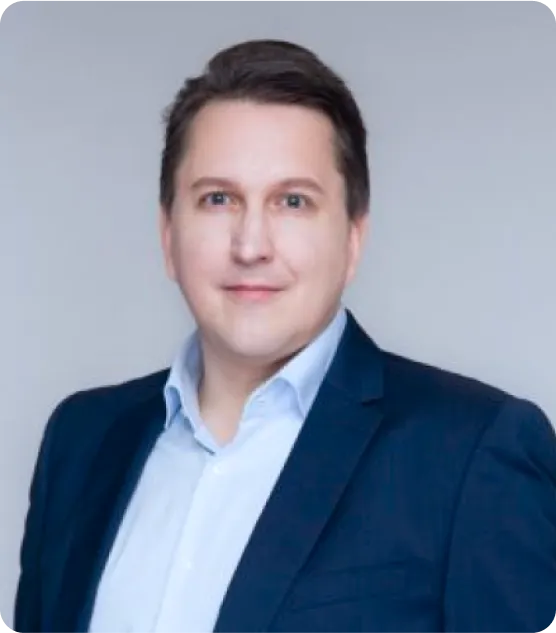 Our technology allows you to focus on what matters most: your business – while we give you the stability, resilience, scalability, performance and flexibility that you need.
Patrick Schmid, Chief Technology Officer, SAP Fioneer
Security
We uphold the highest security standards, complying with the most important global and local regulations, including ISO 27001 and 9001. We integrate security and compliance into everything we do, from design to delivery. This allows our customers, working within highly regulated environments and handling sensitive financial data, to operate with confidence.
Ready to innovate?
Our team of experts is available around the globe to find the right solution for you.

Get in touch