Why SAP Fioneer
For financial pioneers
We build technology for the future of finance, and help you deliver it.
A global software company with a start-up mentality, we empower you to build open, innovative, reliable financial experiences for your customers at speed and unparalleled scale.
And we're with you every step of the way. We invest in your success and innovate together, pioneering a world of finance that is open, innovative and trusted.

95%
straight-through
processing rate
Dutch bank

2x
volume processed
without additional resources
French bank

100%
self-service customer
onboarding experience
American bank

<3
months to launch
a new greenfield business
Global insurer

70%
reduction in
service ticket requests
Global insurer

10x
faster processing
of bank data
Global insurer

<5
minutes needed to
onboard a customer
South African bank

50%
reduction in days
to close books
Global insurer

5x
increase in
daily reimbursements
Global insurer


The best of both worlds
Leverage the best of both worlds. We combine the agility of a startup with the experience of a best-in-class software company.


Lean, future-fit and fast
We deliver a faster time to market and reduced complexity through lean architecture, open APIs and a modular approach.


At your side
We are a global player with expert support on the ground to offer a seamless journey from inception to implementation.


From vendor to partner
Get more than just products off the shelf. We listen to your specific transformation needs and invest in your success.


A safe pair of hands
We have decades of experience in delivering successful digital transformation, never compromising compliance, reliability or scalability.


Investing in your success
We partner closely with you to bring innovation to life. We share the investment, the journey and the success.


Vertical specialists
With a deep understanding of vertical markets, we provide pre-packaged solutions or 'editions' to cover multiple niche industry use cases. 


Standard solutions
Our library of pre-integrated, out-of-the-box solutions lets you quickly incorporate innovation. Simply choose what you need and plug it in.


Proven reliability
Our solutions run in hundreds of global finance institution. We don't just promise reliability, performance and scalability – we can prove it.

Nurnberger Insurance:
getting future-ready
Using SAP Fioneer's cloud technology, Nürnberger Insurance has become 30% more efficient by offering a better experience to their agents.
Read more
The Bank of London:
innovating the core
The Bank of London is innovating its core using SAP Fioneer's technology and partnership to transform its global clearing services.

Read more
Munich Re:
transforming reinsurance
Working closely with SAP Fioneer, MunichRE has completed its IFRS17 transformation using our Financial Products Subledger. 
Read more
"One of the great things about The Bank of London's journey with SAP Fioneer is that we're really building from the ground up and that's given us the opportunity to look at best practice implementations. And a big part of that, of course, is sustainability."

Charlotte Bullock
Group Director of BaaS – The Bank of London
"We are really jumping into the cloud and the challenge is whether it works in our technical environment, whether it works from the regulatory perspective, whether it works in the sense of what is standard in the cloud. We want to go for the standard but we need individual changes and features: this is perfect to work with SAP Fioneer."

Heinrich Fritzlar, Vice President of Application Development, Nürnberger Insurance
"Scalability is very, very important. We need to go to market at different scales from the bottom to the top. So with C4B and SAP Fioneer we will be able to do that."

David Fuentes, CEO, BD Consultores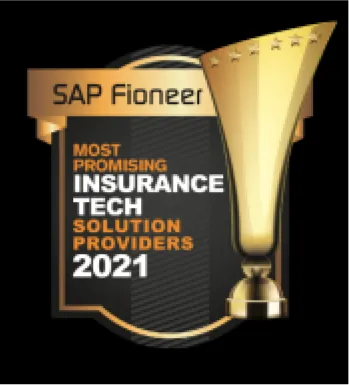 Ready to get started?
Talk to our global team about finding the right solution for you.

Get in touch