Day in the Life: UX Design at SAP Fioneer
Lisa Lachnit is a UX Designer based in Walldorf, Germany. As part of SAP Fioneer's Design team, she works with developers, customers, business units and other designers to create functional, needs-based and user-friendly software for an optimal user experience.
How would you explain your job to a 5-year-old?
Like you do with Lego bricks, I choose the pieces that fit best together in shape, size and color – except that I choose my pieces from a catalogue of software components. I make a plan and assemble the parts into a stable construction that also looks good. If it turns out that a piece doesn't fit as well as expected, I replace it with a more suitable one. The end result is a construction that meets the needs of my users, just like your Lego house meets those of your Lego figures.
What made you go into the field you are in today?
Like many students, I wanted to do something media related after my A-levels. That was a very vague plan, and at that time I was leaning more towards journalism. I went to several events, collected information and found the dual study program at SAP. The digital media course was the perfect fit for me. In my master's degree, I could deepen my interest in journalism, but I decided to stay in UX. My role allows me to learn so much about how people in other industries work. I like to put myself into their shoes, trying to understand their processes, problems and fix them with my designs. I find it hugely rewarding to make other people's daily work life easier through a piece of software.
What was your field of education?
I did my bachelor's degree within a dual study program at SAP in digital media and my master's degree in science media communication.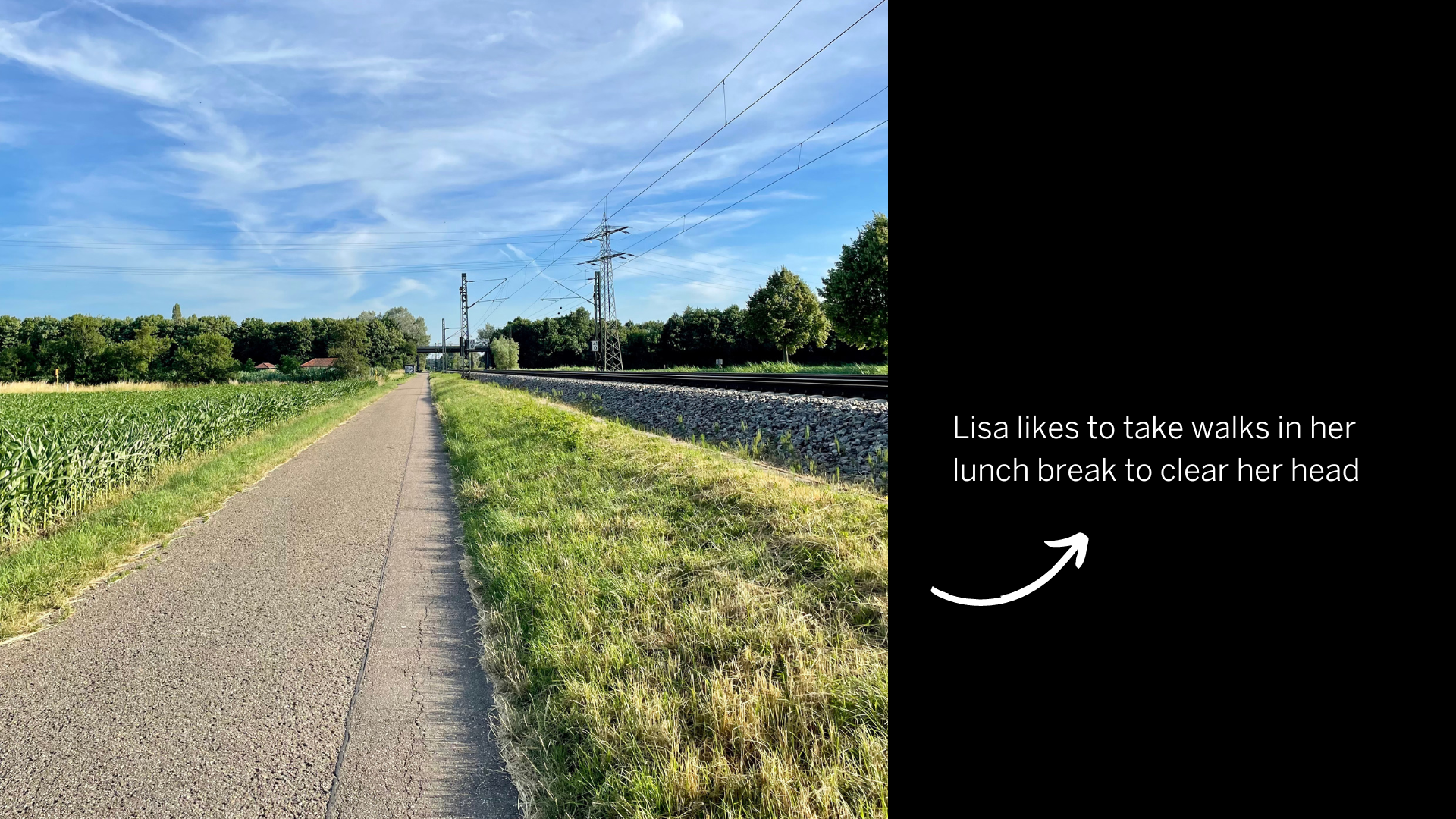 What do you wish you would have known before starting your job as a UX designer?
Why I had to do a course on physics for my bachelor's degree – I still don't know, but at least I can calculate the velocity of an apple thrown from a tower.
What are some common misconceptions about your role?
That UX design is just designing pretty websites – it's much more than that. It's about understanding the user and optimizing their processes by making the software functional, needs-based and user-friendly. But of course, making the software more visually appealing is also part of it.
What does a typical workday look like for you?
I start work between 7 and 8, check my to-do list for the day and plan roughly how much time I will need for which task. Usually I don't have too many meetings and a lot of focus time working on my mockups in Figma (a collaborative prototyping tool that I use to create my designs, share with my team and get feedback). I work according to Jira tickets – work items that contain requirements that I have to realize in our product within a certain period of time – which can be for example: incorporating feedback from colleagues, modifying a button, building a clickable prototype or even creating a design that maps an end-user process. In between, there are discussions with the Business Units, developers, other designers and customers. I like to do the more demanding tasks in the morning, so that I'm more flexible in the afternoon. When I work on several projects at the same time, I try to concentrate on one project per day. During my lunch break, I like to go out for a walk to clear my head. If the task I'm doing allows it, I also like to listen to music or work in the garden as I can concentrate better that way. My workday ends with checking if I completed everything and writing a to-do list for the next day.
What is your favourite part of the work week?
When I have successfully checked off my to-do list for the week.