SAP

Fioneer

announces partnership with SYNCPILOT for added customer

centricity
Walldorf, July 10, 2023 – SAP Fioneer, a leading global provider of financial services software solutions and platforms, has announced a partnership with SYNCPILOT, a software company specializing in solutions for digital customer consulting, online contracts with legally binding electronic signatures, administrative digitalization and customer experience management.  
As a Fioneer Focused Solution, SYNCPILOT LIVE CONTRACT will provide a scalable end-to-end platform improving the customer experiences for insurances, banks, and financial institutions through real-time closing of contracts with legally secured signatures. It is made for complex, secure business processes and immediate customer satisfaction.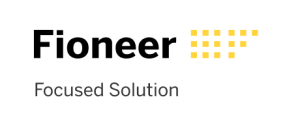 Through joint go-to-market activities, close product and sales alignment both SAP Fioneer and SYNCPILOT can deepen their offerings, each with a strong partner at their side. 
Christian Jaeger, Head of Partner Solutions Business at SAP Fioneer, comments: "Partnerships are an integral part of SAP Fioneer's DNA, embodying the essence of collaboration and synergy. The collaboration with SYNCPILOT reflects our commitment to delivering exceptional value to our customers and offering fast access to innovations – together with and alongside our global partner network." 
Karl Heinz Metzger, Head of Business DACH Sales at SYNCPILOT, added: "We select unique expertise and resources for the SYNCPILOT partner ecosystem, which is why SAP Fioneer is another important partnership for us. Together, we can expand our offerings and drive timely advancements in the insurance and financial services industry." 
The SAP Fioneer partner solutions program differentiates between engagement models of varying depth, allowing for gradually closer collaboration. Partners benefit from a close collaboration with SAP Fioneer's product and sales teams to increase customer value through an integrated end-to-end solution. 
– Ends –
About SAP Fioneer (www.sapfioneer.com)
SAP Fioneer was launched in 2021 as a joint venture between global technology leader SAP and entrepreneurial investor Dediq to become the world's leading provider of financial services software solutions and platforms.  With a broad ecosystem of partners, over 800 financial services customers and more than 1,000 employees, SAP Fioneer is a global business present in 17 countries across Europe, North and Latin America, Middle East and Asia-Pacific.
By combining the speed and agility of a start-up with the proven capabilities of a best-in-class software company, SAP Fioneer enables banks, insurance companies and challengers to run, transform and grow while meeting their need for speed, scalability, and cost-efficiency through digital business innovation, cloud technology, and solutions that cover banking and insurance processes end-to-end.
Contact, press only:
About SYNCPILOT (https://www.syncpilot.com/)  
With its Customer Success Portfolio, the SYNCPILOT Group, headquartered in Munich and Augsburg, implements digital transformation projects with the highest data protection requirements, positively influencing the employee and customer experience. Ministries, municipalities, energy, health and insurance companies already benefit from sustainable and effective SYNCPILOT solutions and services. Its deeply integrative software solutions enable digital customer interactions without media discontinuity, legally compliant online contract conclusions and optimize consulting and contract processes.